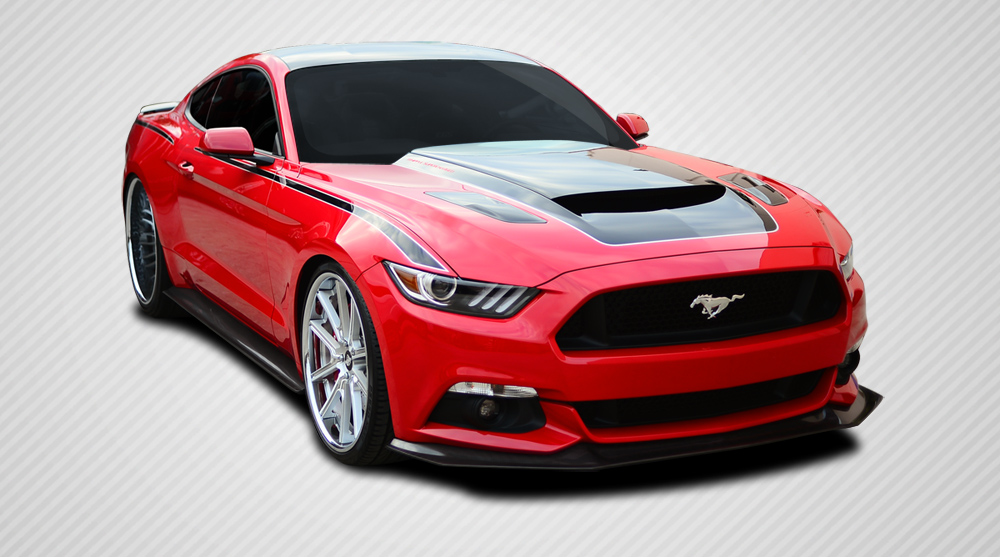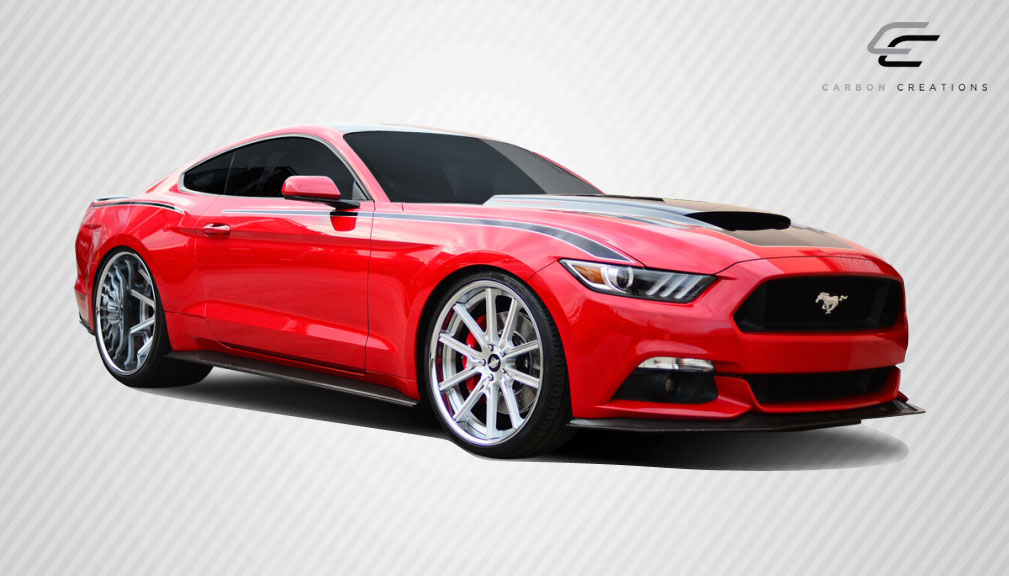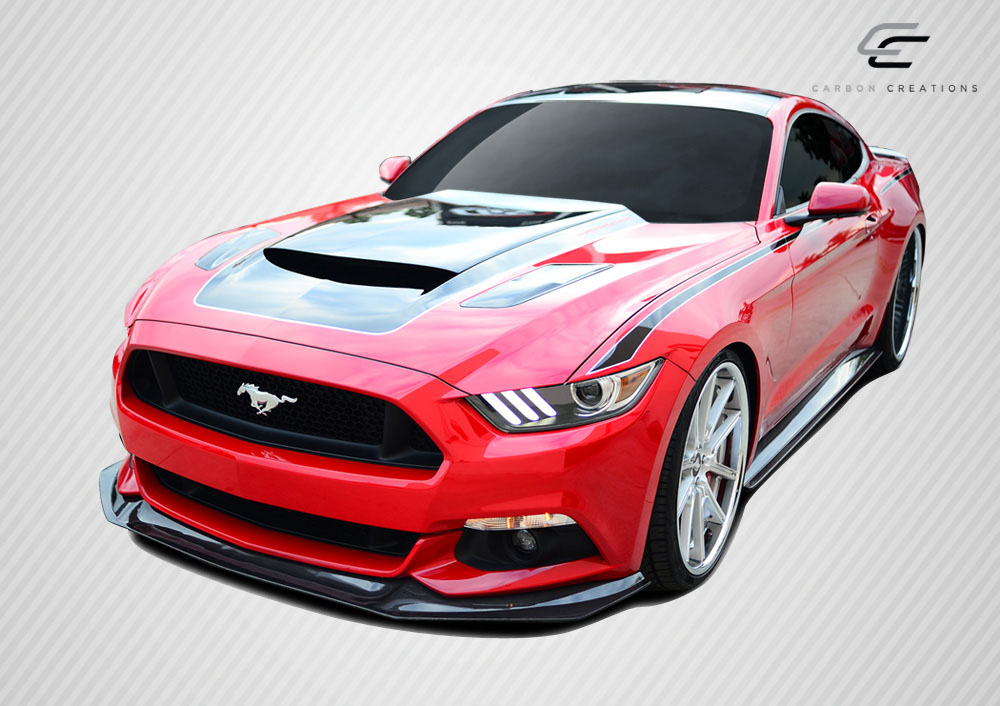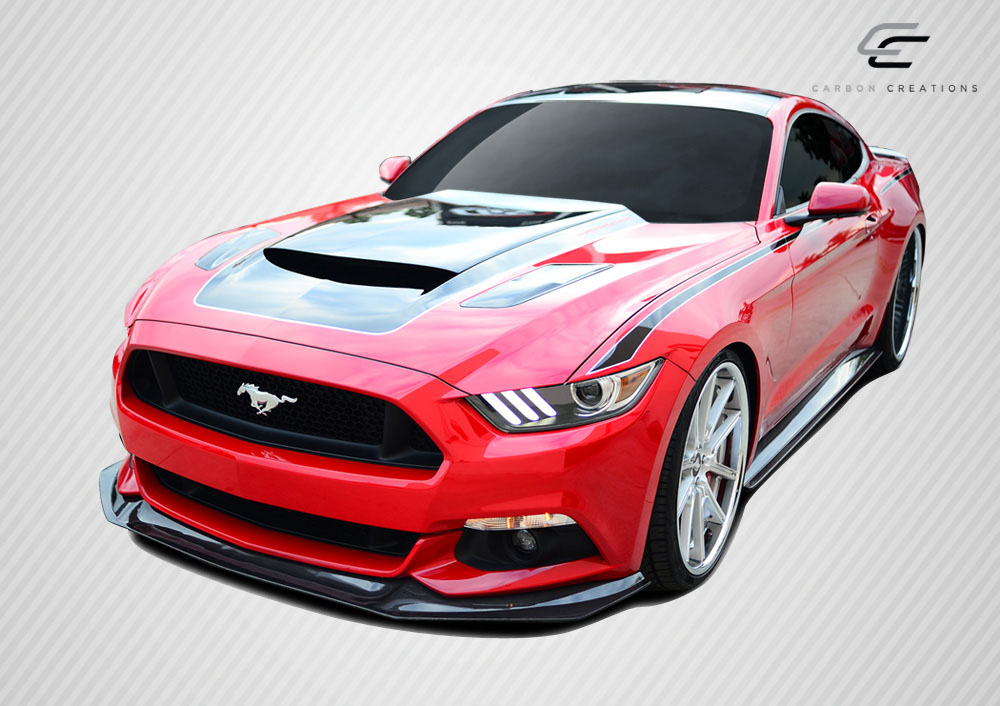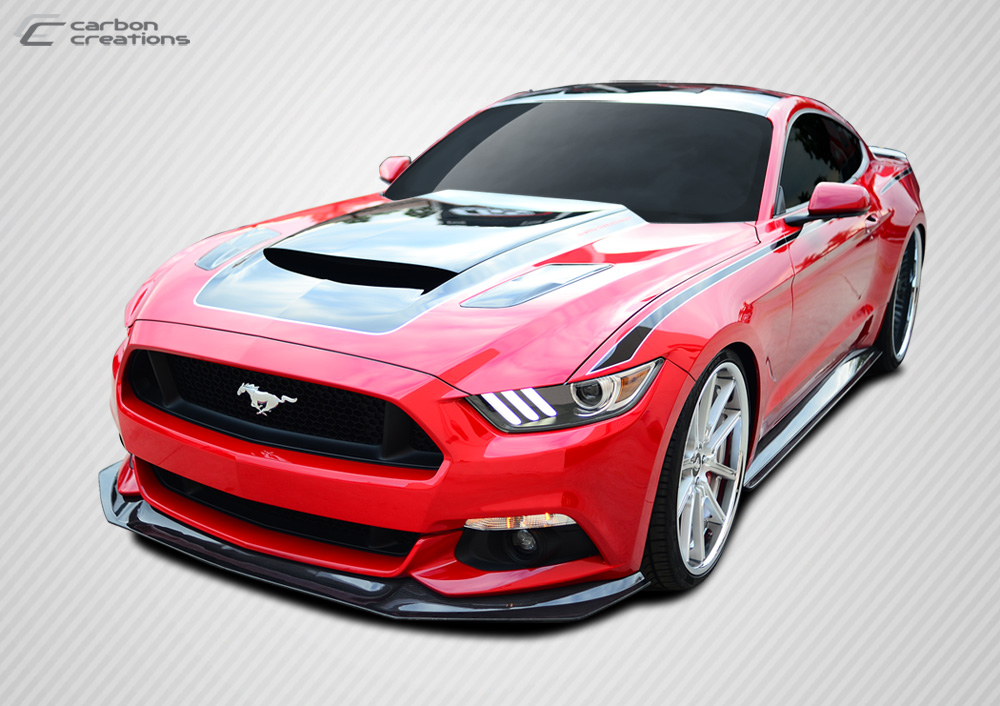 2015-2017 Ford Mustang Carbon Creations GT Concept Body Kit - 4 Piece
$1,209.59 $870.00
This new Carbon Fiber GT Concept Body Kit by Carbon Creations is designed to fit the 2015-2017 Ford Mustang
This new Carbon Fiber GT Concept Body Kit by Carbon Creations is designed to fit the 2015-2017 Ford Mustang

Includes GT Concept Front Lip Under Air Dam Spoiler (112248) GT Concept Side Skirt Rocker Panels (112249) GT Concept Rear Add Ons (112316)

Carbon fiber (alternatively called carbon fibre- graphite fiber- graphite fibre or carbon graphite) is a material consisting of extremely thin fibers about 0.005-0.010 mm in diameter and composed mostly of carbon atoms. The carbon atoms are bonded together in microscopic crystals that are more or less aligned parallel to the long axis of the fiber. The crystal alignment makes the fiber very strong for its size. Several thousand carbon fibers are twisted together to form a yarn, which may be used by itself or woven into a fabric. Carbon fiber has many different weave patterns and can be combined with a plastic resin and wound or molded to form composite materials such as carbon fiber reinforced plastic (also referenced as carbon fiber) to provide a high strength-to-weight ratio material. The density of carbon fiber is also considerably lower than the density of steel, making it ideal for applications requiring low weight. The properties of carbon fiber such as high tensile strength, low weight, and low thermal expansion make it very popular in aerospace, civil engineering, military, and motorsports, along with other competition sports. However, it is relatively expensive when compared to similar materials such as fiberglass or plastic. Carbon fiber is very strong when stretched or bent, but weak when compressed or exposed to high shock (eg. a carbon fiber bar is extremely difficult to bend, but will crack easily if hit with a hammer).
| | |
| --- | --- |
| Brand: | Carbon Creations |
| Approximate Weight: | 37 lbs |
| Product Type: | Body Kits |
| Material: | Carbon Fiber |
| Trim: | ALL |
| Part Number: | 112254 |
| MSRP: | $1,209.59 |
| Your Price: | $870.00 |
| Shipping*: | $190.00 |
| TOTAL: | $1,060.00 |
| | |
| YOU SAVE: | $339.59 |
* Shipping is for US Domestic shipping within the 48 contiguous states. Other locations will need a shipping quote on a case-by-case basis.
If there is a Carbon Creations product that you cannot find in our online catalog please contact us for pricing.